PAIR OF WHIPS + FREE 4 PACK ROCK LIGHTS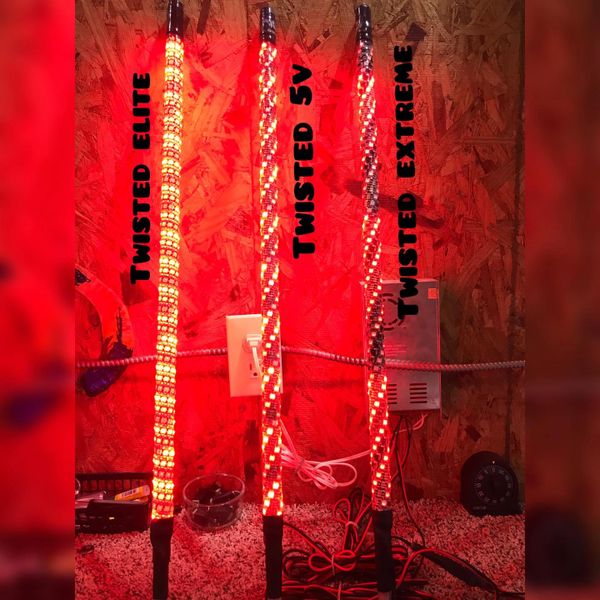 PAIR OF WHIPS + FREE 4 PACK ROCK LIGHTS
KIT WILL INCLUDE:
2- WHIPS (CHOOSE WHICH SERIES YOU'D LIKE)
2- QUICK DISCONNECT MOUNTS
1 - 6' Y SPLITTER (CONNECTS BOTH WHIPS TO 1 CONTROL BOX)
1- WATERPROOF CONTROL BOX WITH HANDHELD REMOTE (REMOTE IS NOT WATERPROOF)
ROCK LIGHT KIT
4 PACK IS FREE (UPCHARGE ON 6 PACK AND 8 PACKS)
ROCK LIGHT PODS
PROTECTIVE PADS
ABOUT 6.5 FOOT OF WIRE FROM EACH ROCK LIGHT TO THE BLUETOOTH CONTROL BOX
BLUETOOTH APP: BLEDIM
ROCK LIGHTS AND WHIPS DO NOT SYNC
Elites are THE BRIGHTEST OF BRIGHT
Twisted 5v whips are brighter than our twisted extremes and have a tighter pattern. The twisted 5v will change pattern every SINGLE led. Twisted Extremes will change in a group of 3.
WE WILL NOT BE SUBSTITUTING ANYTHING 
Reviews